Contact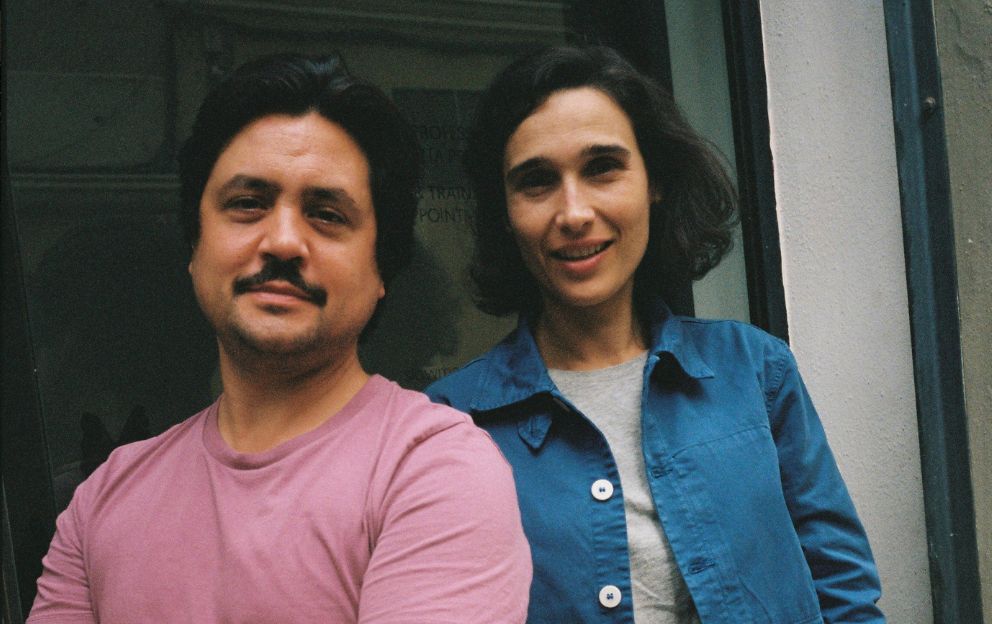 Who are we?
We are Carmen, François, Maria, Alex, Mehdi and Ana. We like good and simple things like good coffee, good wine, good food, good music, good company,…without artifice or unnecessary luxuries. François and Carmen started this project in Barcelona in 2015 after having lived in France, England and Poland.
What is specialty coffee and how do we work with it?
The specialty coffee sector is more respectful with the producer since it pays more for the raw material than the coffee that is sold as a commodity in the market, but even so, coffee is an exotic product that generates an important carbon footprint due to its transportation.
For this reason we want to compensate this footprint by working very well on other aspects. One of them is providing information to people so that they are aware of all the actors involved in each coffee bean and the great effort behind each cup, so that the product is not trivialized and is given the appropriate value.
We have also worked to minimize the impact of packaging, on the one hand selling in bulk and on the other hand since 2018, our coffee is sold in 100% compostable packages. If you want to know more read our article on the Sustainability in coffee packaging blog.
In addition, we actively encourage customers to bring their own reusable cup with the campaign "Reuse because you can't recycle the planet".
Why SlowMov?
The name SlowMov is the fusion of Slow Movement, which reflects our idea that things can be done differently. We like the word movement because it is something that moves forward and changes but with cadence and respect for the time needed for each process.
We are specialty coffee roasters and our main business is the sale of coffee to the hotel and catering sector and to the end customer. We visit the producers in origin (Brazil, Ethiopia, Mexico,…), select the coffees and roast them in Barcelona. We try to maintain long term relationships with our coffee suppliers.
The coffee we sell varies according to the season and is grown according to our values of respect for the environment and although not all of them have paid to be certified organic, they are, as we know first hand that no chemicals are used during cultivation.
At the same time, we are distributors of coffee machinery and we elaborate the content of menus and develop recipes for coffee-based beverages for other establishments, in addition to providing training in the different disciplines of specialty coffee. We also help other businesses to offer more sustainable options in their menus by putting them in contact with our community of sustainable food producers.
Somos Carmen, François, Maria, Alex, Mehdi y Ana. Nos gustan las cosas buenas y simples como el buen café, el buen vino, el buen comer, la buena música, la buena compañía,…sin artificios ni lujos innecesarios. François y Carmen iniciaron este proyecto en Barcelona en 2015 despues de haber vivido en Francia, Inglaterra y Polonia.
El sector del café de especialidad es más respetuoso con el productor ya que paga más cara la materia prima que el café que se vende como commodity en el mercado, pero aún así el café es un producto exótico que por su transporte genera una huella de carbono importante.

Por eso queremos compensar esta huella trabajando muy bien otros aspectos. Uno de ellos es dando información a las personas para que sean conscientes de todos los actores implicados en cada grano de café y del gran esfuerzo que hay detrás de cada taza para que no se banalice el producto y se le dé el valor adecuado.

También hemos trabajado para minimizar el impacto del packaging, por un lado vendiendo a granel y por el otro desde 2018, nuestro café se vende en paquetes 100% compostables. Si queréis saber más leed nuestro artículo en el blog Sustainability in coffee packaging

Además, promovemos activamente que los clientes traigan su propio vaso reutilizable con la campaña "Reuse because you can't recicle the planet"
El nombre SlowMov es la fusión de Slow Movimiento, lo que parece un oxímoron pero refleja nuestra idea de que las cosas se pueden hacer de otra forma. Nos gusta la palabra movimiento porque es algo que avanza y cambia pero con cadencia y respeto por los tiempos necesarios para cada proceso.

Somos tostadores de café de especialidad y nuestro negocio principal es el de venta de café al sector de la hostelería y al cliente final. Visitamos a los productores en orígen (Brasil, Etiopía, México,…) seleccionamos los cafés y los tostamos en Barcelona. Intentamos mantener relaciones a largo plazo con nuestros proveedores de café.

El café que vendemos varía según la temporada y se cultiva acorde con nuestros valores de respeto al medio ambiente y aunque no todos hayan pagado para tener la certificación orgánica, sí que lo son, pues sabemos de primera mano que no se usan químicos durante el cultivo.

A la vez, somos distribuidores de maquinaria de café y elaboramos el contenido de cartas y desarrollo de recetas de bebidas a base de café para otros establecimientos, además de hacer formaciones en las distintas disciplinas del café de especialidad. También ayudamos a otros negocios a ofrecer opciones más sostenibles en sus menús poniéndoles en contacto con nuestra comunidad de productores de alimentación sostenible.